MI:13 "The Wicker Man's Shopping Basket"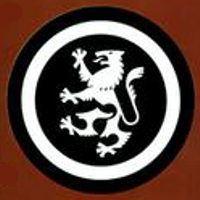 "Did you see 'Enders last night?" Agent Rees-Williams asked. The agent, on secondment from WHO, took a final drag from his cigarette and threw it onto the cold, dark streets of Glasgow. His partner sniffed absent mindedly and palmed his bald head.
"Don't litter, just because you dinnae give a damn about your own countryside doesn't mean I dinnae," Agent Dinsmore said. Rees-Williams scoffed, waving his hands around his head.
"Dinnae? Come on, you were raised in fucking Maidstone, you idiot. Stop the Scottish inflections, your accent is about as white bread as it comes, boyo."
Dinsmore smirked and leaned against the wall, brushing a hand through his short, blonde hair.
"This is a crap detail, you know. Since Mys-Tech died a death nobody is interested in the "magic" of Britain, all we have is bloody immigration gone mad and the EU telling us what to do."
"Which is why we're working for a British government detail guarding a heritage site. GOD!" Rees-Williams threw his hands up in the air, "Why do I always get stuck with you? Bloody racist arse."
"It's not racism, it's Patriotism. British Jobs for British People." Dinsmore puffed his chest out. He cooed a little bit and sucked in air through his teeth.
"If I was going to have to listen to this shit I'd have stayed home to watch the deba…Brian?" Rees-Williams attention was diverted by the wet slopping of flesh dropping on the ground between Brian's feet. A larger splatter indicated the unravelling of his intestines on the floor and a squeak that of the small Squid-like protrusion extending from his stomach, crawling up his chest.
"Jesus."
Rees-William's brains exploded over the side of the Heritage site doorway. The gun, held by a plainclothes HYDRA agent went off several times to ensure he was dead. The agent smirked and poked the body with the toe of his shoe.
"In," growled the hulking form of Hive. Once a man, he was now nothing more than a collection of intelligent sea-life. Mind controlling and body altering starfish and squids, wrapped around his head and body. His fingertips extending beyond that of any human range, pitted with suckers, he felt the doorway to the site, built under the streets of Glasgow. The tentacles broke through what little magical protection there was, sucking the wards up through his arms and spitting them out in bloody knots on the ground; a walnut with human hair wrapped in it; a piece of dog skull painted in human excrement.
Black magic was his detritus and The Hive was shitting his way over the streets of Glasgow.
MI:13
"Well," Wisdom said, pulling a cigarette from his lips, "This is a right little balls up, isn't it?"
He took a long drag and stood up, casting his gaze over the top of his sunglasses. The Agents in front of him, several looking slightly queasy, their colleagues swallowing audibly. A thin rain spread itself over the city of Glasgow, and Wisdom pulled the collar of his coat up. The agents remained totally still.
"You lot didn't manage to notice a giant burrowing HYDRA death machine piloted by a man made from Octopus bits burrowing under one of the most densely populated, even if it is by sweaties*, Cities in the world?"
(*Sweaties is a derogatory term for Scots)
"Well, Mr Wisdom, Sir. Dinsmore and Rees-Williams were on night-detail. We were all.."
"I'd ask if you were resting but judging by some of the witness statements we had to take from your friends who are of a dubious, but very old, profession, I'm not sure resting is an appropriate term for that. I believe…shaggery? while your mates, Dinsmore and Rees-Williams get ripped to shreds. Thoughts?"
"Apologies?"
Wisdom rubbed the bridge of his nose.
"Do we have a manifest yet, because the PM is going to do his nut if we've lost something actually good."
Another agent swallowed. She stepped forwards, adjusting her glasses. She had thick black hair which was doing an excellent job of collecting the rainwater.
"And where were you? Because I assume you weren't spending your time in the honored tradition of the British Civil Service and getting yourself seen to by a Jiggalo."
"Mr. Wisdom, sir, it's 2015. If I want to pay a prostitute to service my needs and then paint my nails, then I believe I can do that."
Pete cocked his head to one side and took off his sunglasses.
"Wonderful. Welcome to Britain, love. Home of equal rights and sarcasm. I see you as…Secretary of State, in ten years? No, Five?" he snatched the manifest from her and waved her back to the line.
"So, Lemme See, we've got the Bones of a Scottish Dog-God- Missing. Any idea what Canine God?"
"Uhm, not at present, Mr. Wisdom…we were in the middle of some analysis."
"You were in the middle of something tart about three hours ago, boy. Shut."
"Spear of Lugh – Also missing. That's going to please the Tower," Peter said. He carried on reading and stopped dead. Wisdom eyed the woman again and waggled a finger at her to approach him.
"This is all correct, right? You've checked this and there are no mistakes?"
"This is what I do for a living, Wisdom," the woman said. Wisdom pushed her away and stormed towards the main MI:13 building outside the Glasgow wreck.
"Get me Captain Britain and get me Whitman. The fan wasn't just hit with shit, it's completely bloody dripping with it."
MI:13
"Thanks for taking the time out of your busy Indiana Jonesing, Dane," Wisdom said. He took a long drag on another cigarette and flicked the remaining embers onto the ground in front of the armor clad hero, beside him, with his wife in tow, Captain Britain removed his helmet and held it under his arm.
"Not a problem," Dane said, grinding the cigarette butt under his heel, "Always a pleasure to see you, Wisdom. Is…Faiza around?"
Wisdom shook his head.
"No, she's off somewhere else. Whhhhy?" Wisdom leaned in closer to the hero. Dane blushed and took a step back.
"No reason," Dane glanced guiltily over his shoulder, "Just…say hello to her for me?"
"Would it not make more sense for you to do that yourself, Dane?" Meggan said from underneath Brian's arm. Brian smirked widely.
"Yes, Whitman. Would it not make more sense?" he repeated. Dane sighed.
"Things are complicated, Brian. We're…"
"Different?" Wisdom said, balling his fists at the corner of his eyes. "Oooh. Widdle Dane all lovesick and sad? Faiza give you heave-ho, mate?"
"Onwards," Dane said, pushing past Wisdom, who cracked a massive smile behind him. The quartet descended down the stairs through into the Glasgow artefact pit. Brian paused for a moment, his face turning pale. He stood in the doorway.
"Something used to be here," he said.
"Yeah," Wisdom said, "The Fury remains."
"Remains?" Brian asked, "Why in Gods name did to keep them?"
"Science!" Wisdom thrust a finger into the air.
"Also Spear of Lugh, and some Scottish Dog God's bones have been nabbed as well. From what we understand, this is a HYDRA attack. Some wanker called the Hive. Big Squiddy chap with tentacle fingers and such. Crapped all over the magic of the defenses, or actually more appropriately, he shit them out."
Wisdom held up the Fetishes, the bloody walnut and other assorted artifacts. Dane took the back and held it close to his face.
"Weird."
"So, you get together MI:13, WHO, and go after them, right?" Dane said, fondling a large shield in his hands. Brian remained in the doorway, while Meggan moved through the room, almost basking in it. Her hair shifted through different colours, settling on bright crimson with streaks of blue and yellow.
"Oh, I see," she said to herself, kneeling down by a small mound of Earth.
On his way to Meggan, Wisdom slapped the shield out of Dane's hands. He knelt down behind the blonde woman and put his hand on her shoulder.
"What is it?" Wisdom said, "What do you see that I don't?"
"Because I don't wear Sunglasses all the time, Wisdom," Meggan dropped her smile, "Hive isn't using magic here," she said quietly. She glanced over at Brian, who gave her a worried smile.
"That's a new one."
"Isn't it just," Dane said, standing behind Meggan, "New magic?"
"Nothing I can sense," Brian said, "It mustn't be connected to the larger Otherworld Magic."
"It isn't," Meggan said, cradling her chin gently, "They're using the secret paths and the landscape of Britain. This magic it is…"
"Weird?" Wisdom offered.
"Old. Older than any magic we have now. Older than the Demons and Gods of Earth. This is the magic of the secret Paths and Knowledges. This is Druid work."
"How did they get hold of that sort of magic?" Dane asked. Brian took a few steps forward, and saw a black component on the floor. He froze.
"More importantly, Meg," Wisdom said, pulling his face closer to hers, a cloud of smoke exhaled in her direction, "How'd you know?"
"Meggan. I'd like you to leave this place now. We need to leave," Brian said.
Meggan, turning to face the others for the first time twitched the antennae on her forehead. The brown fur that had grown from her beautiful face had covered all but her chin, and her teeth sharpened to a point. She had reverted, from the beautiful multi-coloured Goddess of Britiain's magic, to her original Warpie form.
"Warpies," she said quietly, "They're using warpies. That must be why they stole the Fury remains."
Brian put his helmet on and walked towards Dane. Dane followed suit and put his own helmet over his face. He felt the silent whisper of the Sword on his back.
"We need to take this back to the armed forces. Wisdom, MI:13 can handle this can't it. With Midlands and the others, you don't need.."
Wisdom shook his head.
"Brian, old man, if you're too chicken to…"
"Wisdom," Brian approached him, a fist bunched in his shirt, "Don't push it."
"Wait," Meggan said. She stood up, her back still bent in feral scent. She brushed herself against Brian and gripped the sides of his head.
"Go. Please. I know that you have…Captain Britain work to do," she glanced a feral, vicious stare at Wisdom. He said nothing, taking a step back, "But I will stay, Brian. Warpies are being hurt and…"
"They're not your family, Meggan."
She shook her head.
"They are not biologically, but they are," she touched her chest gently, "The same way the X-Men are. The same way Excalibur was."
Dane clapped a hand on Wisdom's shoulder.
"If Brian's out, I've got other stuff I need to be doing as well," he said. Wisdom sighed and shrugged.
"Sure, why not, it's not like the whole of Britain might get fucked up over HYDRA, is it?"
Meggan grinned a big grin at Wisdom.
"Let me make a few calls."
MI:13
Central London, Kings Cross
Wisdom walked into the room, full of loud voices, in a myriad of different accents. A loud Scottish accent, which he recognised from his time on Excalibur made her best attempts not to swear in frustration.
"Rahne," Wisdom said, putting his hand on his former team-mates shoulder. She startled and turned around, pushing Wisdom in the chest.
"Y'old bastard," she said.
"Nice to see you shaved for the occasion," Wisdom said, punching her in the arm gently. He then paused.
"We don't have that relationship do we," Wisdom said. Rahne shook her head and rubbed her arm.
"Noted. Good to see you."
Wisdom moved around her, to where the remaining small contingent of heroes stood. Faiza Hussein looking as though she'd come straight from the hospital. The woman looked haggard, tired and heart broken. She offered a weak smile to Wisdom, who nodded to her.
"This is pleasant, isn't it?" Wisdom said, sitting down next to a red haired woman.
"Oh, aye," she said. She turned to look at Wisdom and narrowed her eyes.
"Wisdom?"
"Ah, my reputation precedes me, I assume I can thank Rahne and Meggan for that. You are?" He looked down his sunglasses at her. Her face soured.
"Theresa Cassidy," she said, getting to her feet, "Y'can keep your hands to yourself."
Wisdom held them up.
"I know you, Wisdom. M'Da knew your type. British intelligence."
Theresa got to her feet and crossed the room towards Meggan. Wisdom couldn't help but notice that the majority of the heroes gathered were female. Meggan had a wide network, and he was glad of that. Plenty of lovely ladies to look at.
Wisdom stayed sitting and looked out across the rest of the room. Meggan was talking to Amanda Sefton, who looked good on being the ruler of Limbo, despite having a truly huge sword, and the weirdest costume he'd seen in a long time.
"Those horns can't be real," he said to himself.
A huge Scottish man, bare chested and leaning on an Axe, the same size as Wisdom himself, was being talked at by a small, cute girl with pink hair and faery wings. Her welsh accent cut through his occasional grunts. The man, who said very little despite the barrage from the pink haired Mutant, stared longingly at Rahne, who prowled around the edge of the room, occasionally glancing back at Wisdom, until she was joined by Siyrn.
Meggan sat herself down next to Wisdom and touched his hand. He noticed she was decidedly less feral now, her hair still reflected those around her, with streaks of red, pink and brunette.
"I suppose being part of the X-Men at some point has its benefits," she said quietly. Wisdom nodded gently.
"This is your team is it? To defeat the Hive and HYDRA. A furry woman, an big blade carrying child, a Doctor who has a sword and a pacifism streak, a faery and an angry Irish woman?"
Meggan smirked.
"Amanda is here as well, and it's Pixie, not faery."
"Semantics," Wisdom said, "The point is…how the hell are you going to take out HYDRA with this lot?"
"Because," a voice called across the room. It was silent now and all eyes were focused on Siyrn, who stared hard at Wisdom, "you of all people should know that you don't fight the folklore of Britain and Ireland using guns and flags, Wisdom."
She walked towards him, her feet a few inches from the ground.
"Me Da knew that when you come to England, or Scotland or Ireland, you take into account the nature of the place and the nature of the Folk. S'where you Brits fell down, you wandered around this world pointing out how things aren't British, aren't the right way. This isn't about defeating HYDRA or whatever the Hive is. This is about reclaiming stolen culture and our mythology. Who better than a Pixie, a Werewolf, a Banshee, a Scottish Axe-God, wielder of Excalibur and Queen of the Warpies?"
"And Queen of Limbo," Amanda added from behind Siyrn. The pomp and ceremony left Theresa for a moment, and her shoulders dropped.
"Yes, and th'Queen of Limbo. Thanks Amanda, y'ruined it."
"Well," Wisdom said crossing his arms, "I'M CONVINCED."
Pixie smirked and brushed her hand against Anarchronism's shoulder. He flinched slightly.
"The point is, while you lot are great and all, who here can actually track Hive if they're not using Warpie talents and have moved onto something else? Theresa, can you track the Spear of Lugh? Or, Pixie girl, you any good at tracking the bones of Dog-Gods? Any of you use the old paths?"
A slow silence permeated the room from the ground up, until it stopped around Wisdom's grinning face.
"Fortunately, for you lot, I've got just the guy. Unfortunately, for you lot…he's in America and not particularly fond of being a hero."
"Here's your way finder…" Wisdom placed a small, manilla folder on the table. He opened it and pulled out a picture of a young man, slightly overweight, with a black goatee.
"Oh," Siyrn said, "For some reason I thought he was going to be better looking."
Wisdom smirked.
"Superheroes come in all shapes and sizes, haven't you ever heard of Big Bertha?"
A resonating silence filled the room.
"….She's really fat."
"The point!" Wisdom held his finger aloft, "Is that you lot, this little team her heroes and a heroine's, need to go over to America and convince…" Wisdom paused to read the name of the man's folder "…Sebastian Druid, to come over here and be our Wayfinder. To be a superhero he was supposed to be and actually fulfill his destiny of being a Druid."
"He's not likely to come is he," Faiza said.
Wisdom shook his head.
"Worth a shot though, right? Ladies? Short skirts time, please."
Rahne punched Wisdom in the arm as the girls filtered out of the room. The huge red-haired man, wearing only a kilt stopped before Wisdom, his Axe slung over his shoulder.
"Mate, I just want you to know…not cool. It's 2015, man, don't be sexist."
Walking past him, the 7 foot tall Anarchronism stooped through the doorway and followed the group.
"Why does everyone keep telling me what year it is?"